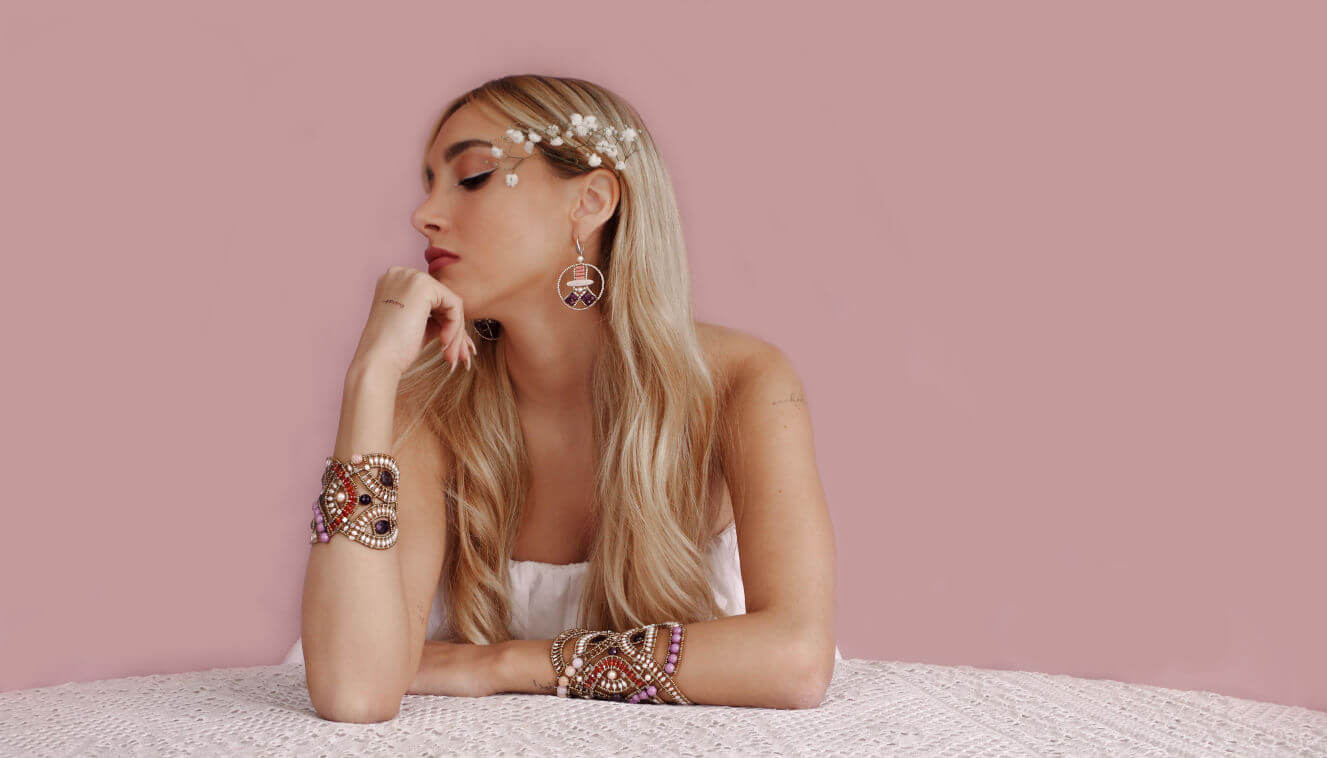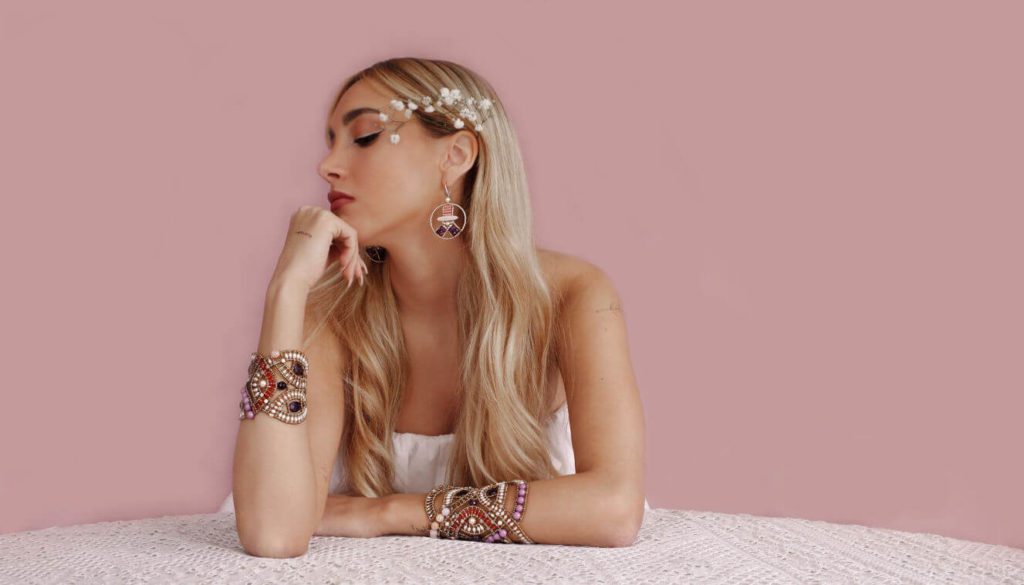 Amore Jewels Collection: the unmistakable Ziio style.
"all you need is love"
The Collection Amore is the fruit of constant research and excellence in design and production. The harmonious design of complex lines, transforms in sensuous shapes of rare elegance.  The Amore Collection features bracelets in black and white as well as in shades of pink.
Amore Jewels collection in Pink shades: a delicate and sophisticated balance of tones.
The Amore Infinito Original bracelet is a high-end model. It wraps sinuously around the wrist. The Amore Original bracelet is the slimmer version of the Amore Infinito.
Their curving lines give movement and sensuality, like an elegant pattern on the skin. The colours range from the purple of the amethyst and phosphosiderite, to the white of the pearl, the orange of the zircon and the pink of the opal. This mix of carefully chosen semi-precious stones creates a delicate and romantic colour nuance.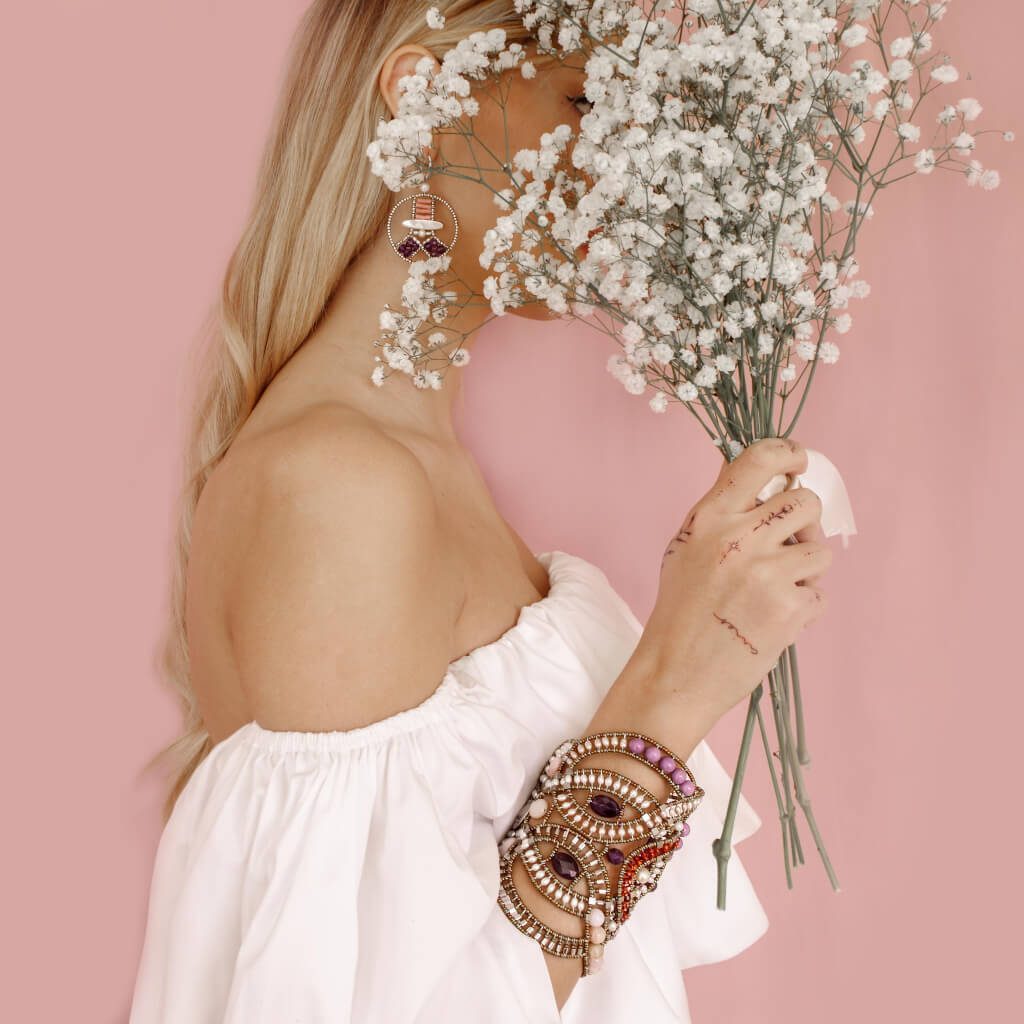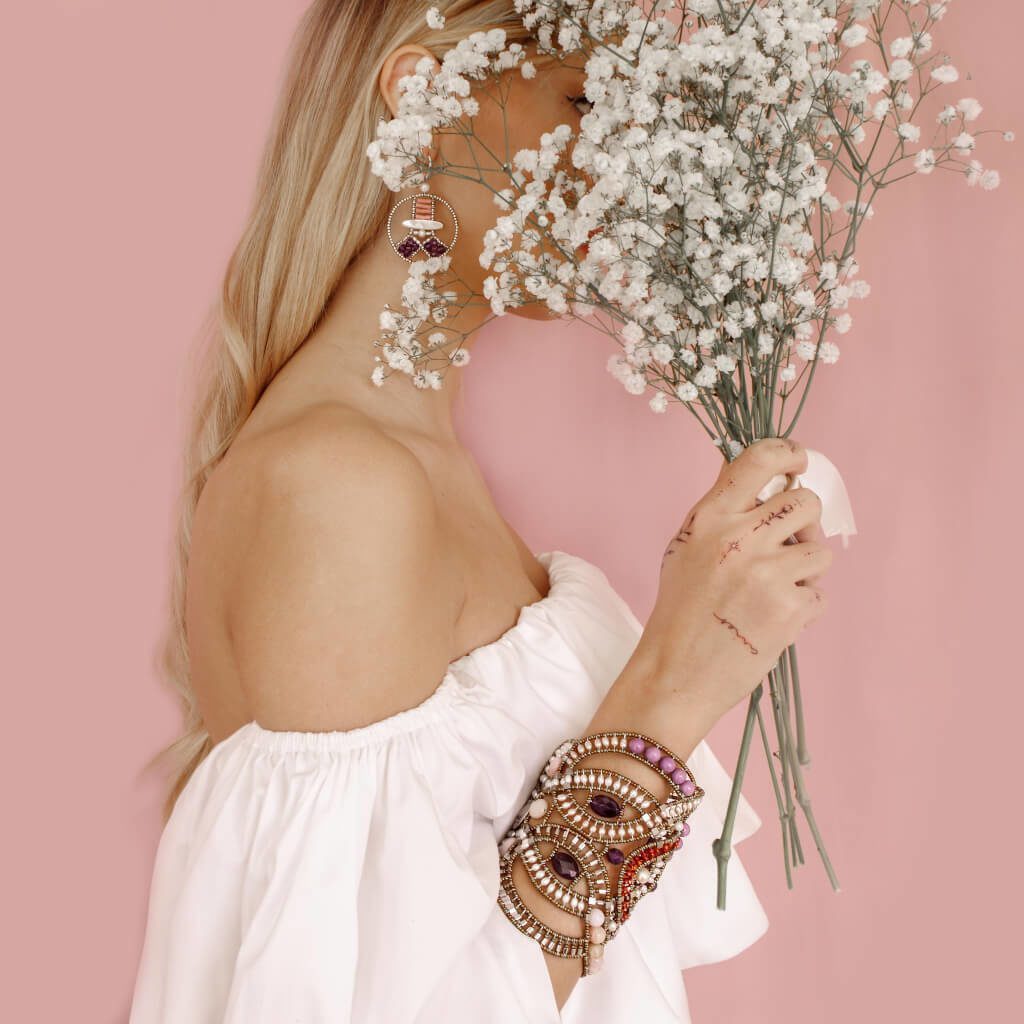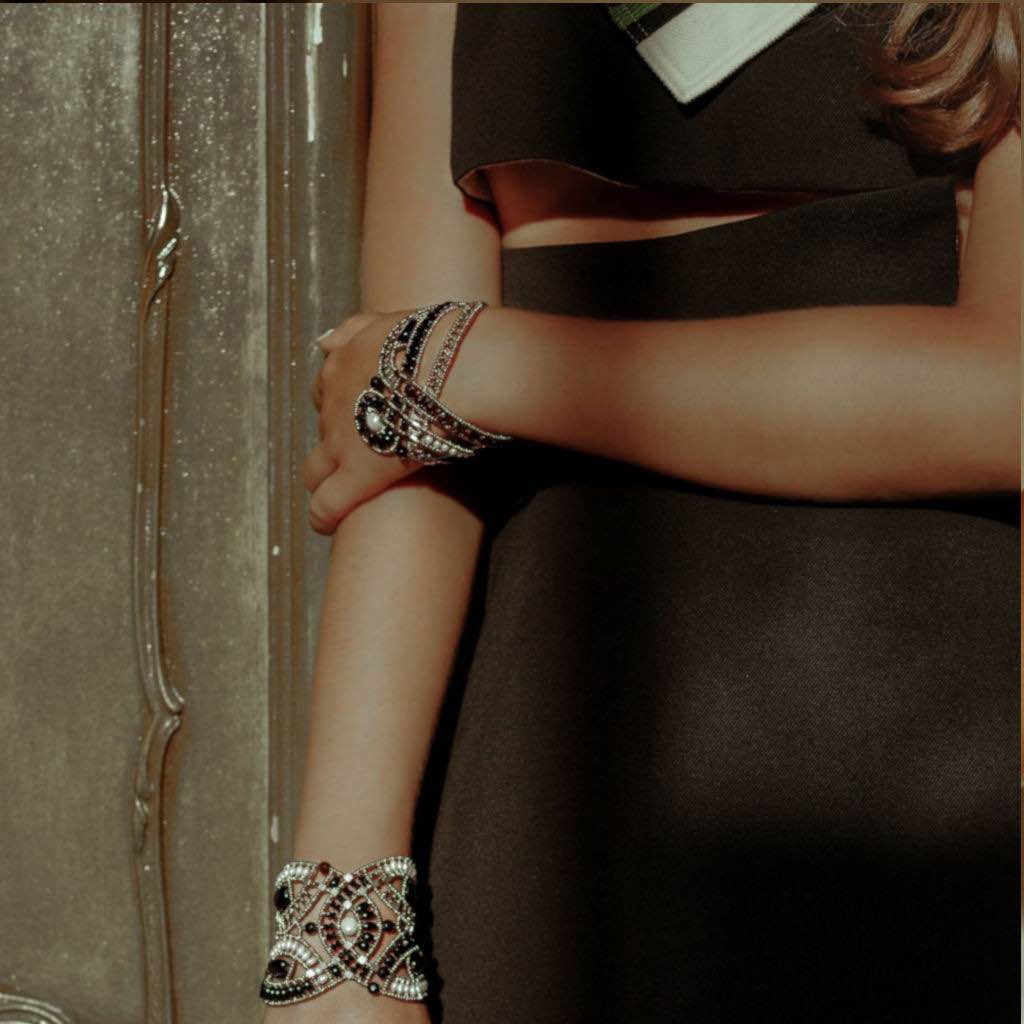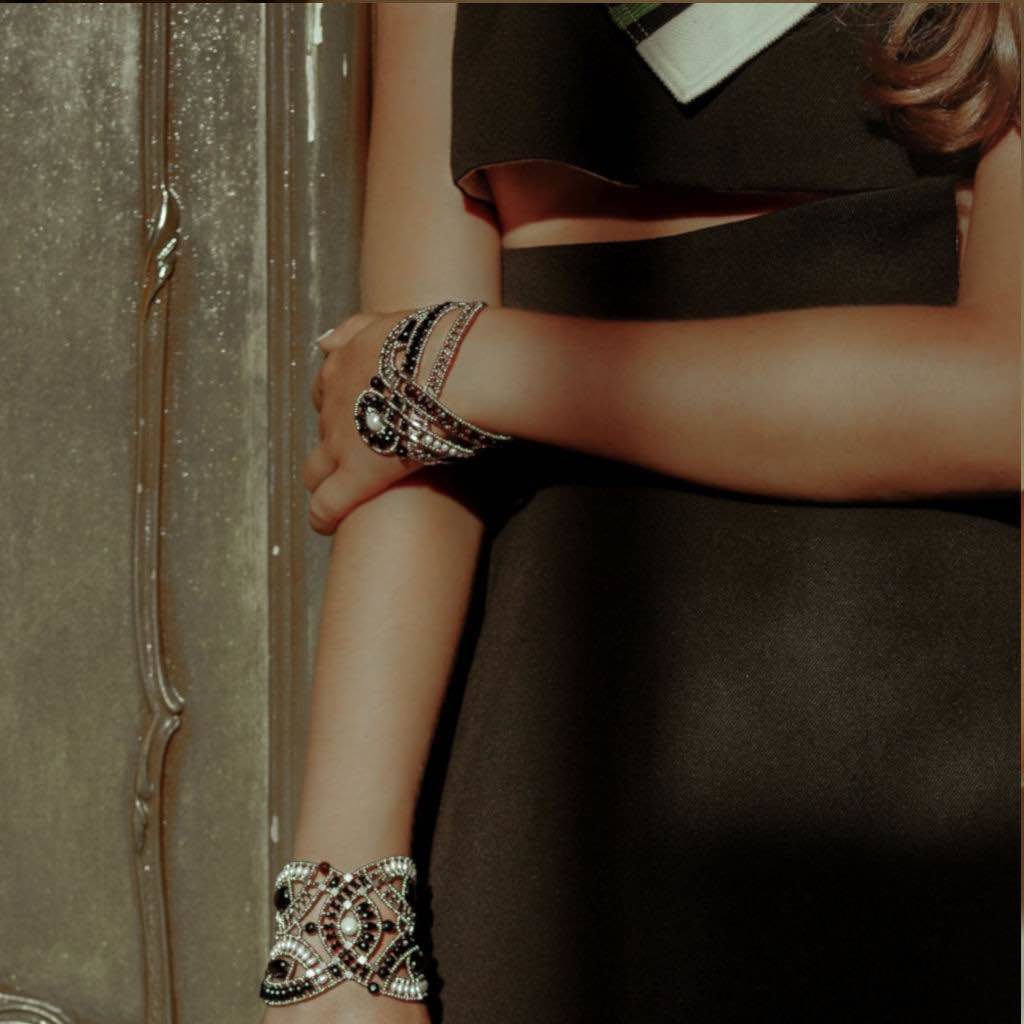 Amore Jewels collection in Black and white shades: glamorous chromatics
In the timeless Black and White combination, the Amore Collection offers the Amore Black White bracelet and the Infinito BlackWhite bracelet. The Amore Black White bracelet is the black and white version of the Amore Original model.
Soft, sensual lines contrast with the chromatic rigor of black and white. The semi-precious stones featured in this model are tourmaline, black onyx, baroque pearl in various shapes and sizes, faceted garnet. Silver and Murano glass frame and embellish the jewel.
 The shape of the bracelet  Infinito Black White recalls the universal symbol of infinity. Infinite, like Ziio's love for all forms of beauty and harmony. The elegance of the pearls contrasts with the strength of tourmaline and black onyx. Faceted garnets bring light and dynamism to the bracelet. Finally, silver and Murano glass embellish the jewel.