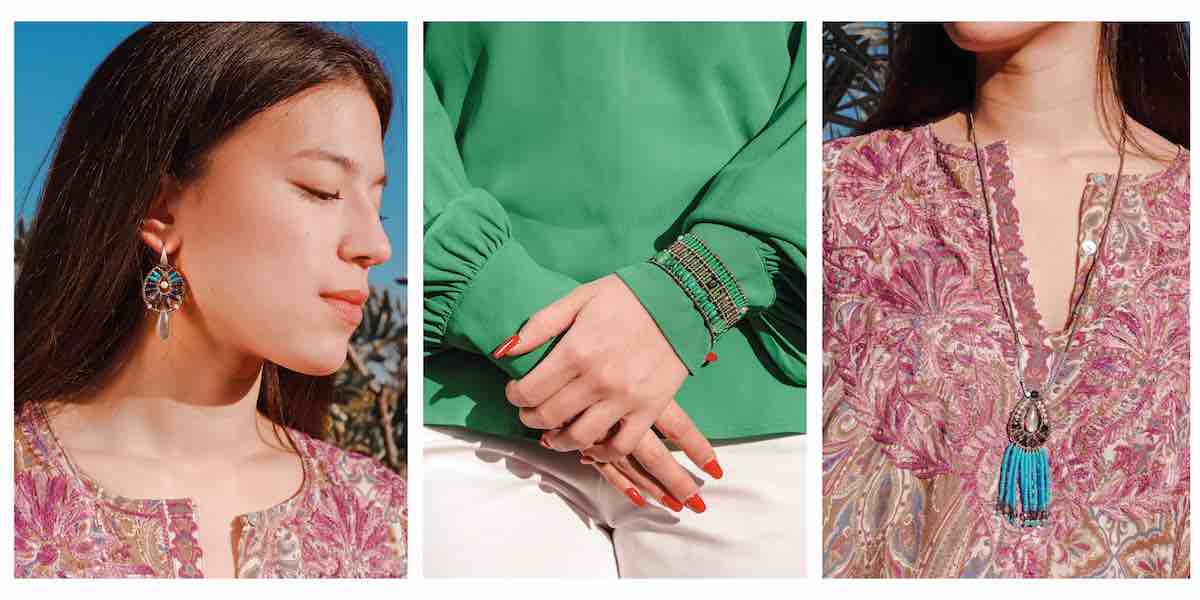 FENICE Jewels Collection
the Fenice, Phoenix, is a sacred bird associated with the sun, with rebirth.
This collection of three brightly colors in shades of green, blue and orange, embodies the joy of life, the regenerating power of colors.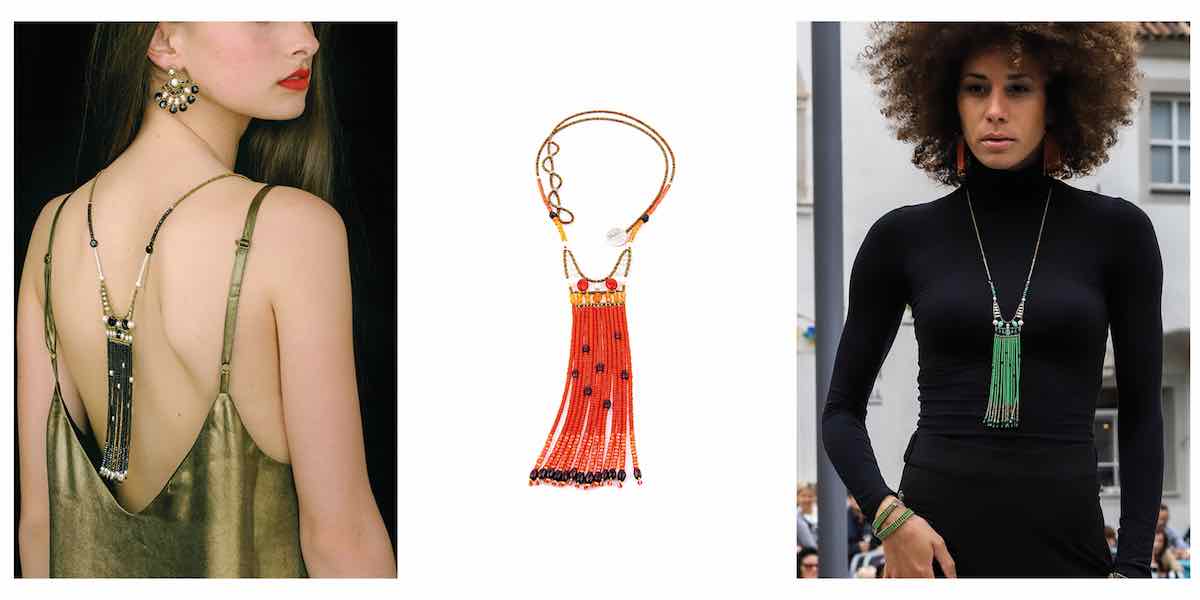 FENICE with Fringes
Fringes are the main motif of this collection, for earrings and necklaces.
Discover the winter version in black and white.