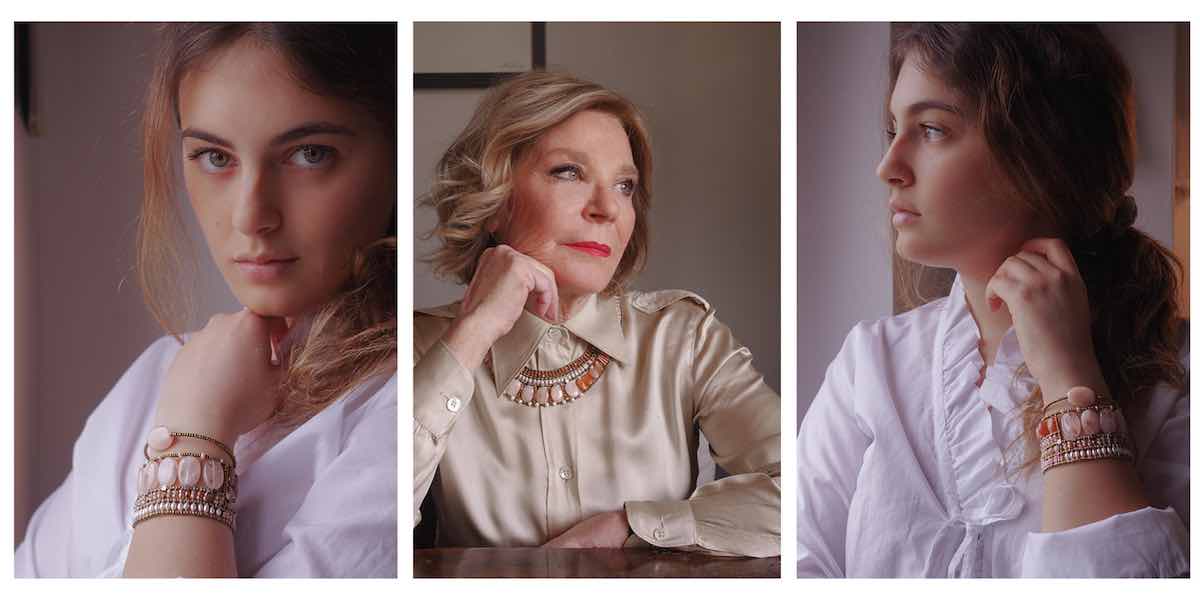 Goiaba, the Exotic Collection
Goiaba jewels collection is launched in January 2019. Its very exotic name recalls the sweetness and tenderness of the Goiave.  It is often the materials that inspire the Designer: morganite and cyanite are softly coloured stones. Their oval shapes recall the juicy drops of this fruit, with its intense sugary taste.
In September of the same year, two more stones are introduced to the Goiaba Collection: malachite and red onyx.
Finally, following its great success, a fifth colour appears in September 2020: the intense black of onyx completes the Goiaba line.
Goiaba Bracelets
The GOIABA bracelet is a hymn to beauty.
In keeping with the colourful spirit of the Ziio brand, the Goiaba bracelet offers four different colour options. Five hard, oval-shaped semi-precious stones set the tone: malachite, Morganite and red-orange and black Onyx stones. Set your heart on it!
Goiaba Necklaces
Goiaba Morganite Necklace with Morganite, Water pearls, Zirconia, Moonstone. This necklace is adjustable.  For other colors please send a request to customercare@ziio.eu
Black & White Small Necklace Goiaba. Simple colors for a best seller.
Goiaba Pendants and Earrings
Long pendants with Malachite and Onyx, small earrings with Clip or Stud.