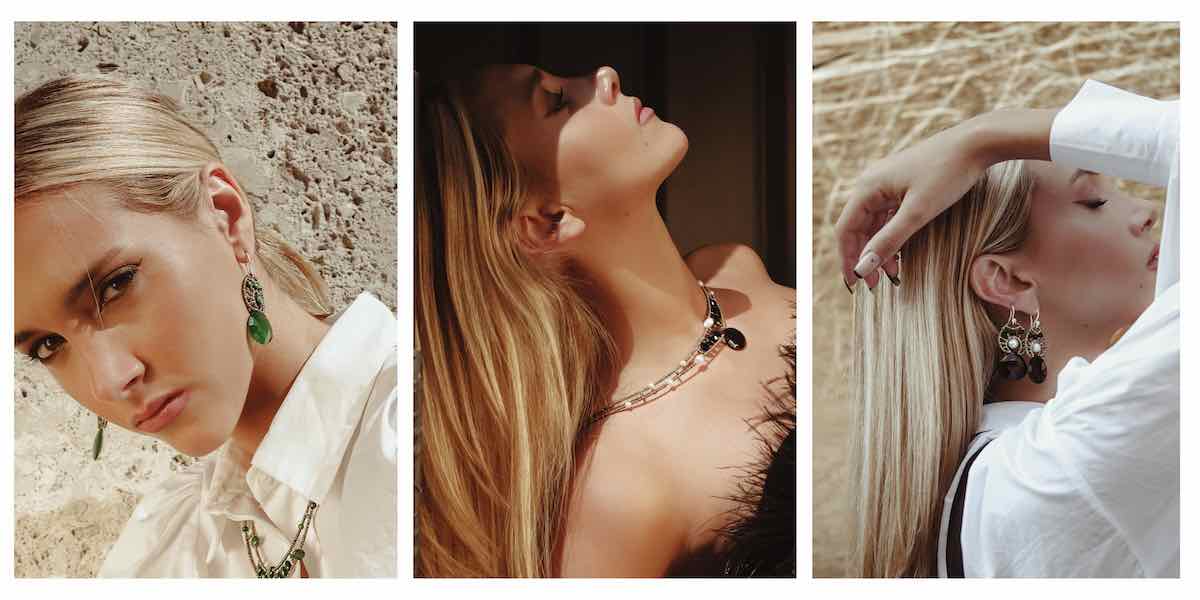 Heart Jewels Collection: a voyage into the fascinating universe of Ziio.
Moghul's Civilization reveals a deep love for landscapes and buildings. Inspired by nature, their magnificent gardens represented a feeling of paradise on earth. Elisabeth Paradon, Designer of Ziio, designed these sensual and delicate forms as a tribute to the magnificent palaces of Rajasthan.
Moghul Heart Jewels. The sensual shapes contrast with the timeless strength of white and black. Elisabeth's love for Green color, nature and sustainable environment is another emblematic message. 
Heart Jewels Collection: Small Earrings
The Heart line features luminous faceted drop-shaped stones in two different sizes and four colours: Labradorite, black onyx, green and orange.
The small stones, measuring 12mm, are mounted on a silver hook.

The large stones, measuring 22mm, are mounted on a silver Ziio logo.

The Omega clip, with a stud, provides security and stability.
Ziio Jewels Collection is the fruit of constant research and excellence in design and production. Handcrafted with Genuine Materials. We follow the EU legislation, we grant you Two years Warranty. Your Jewel is Shipped in a Deluxe Boxe.  Contact us : customercare@ziio.eu