New Jewels
New Jewels space is dedicated to Ziio's new products.
Every month we add new pieces to our on-line Collection.
Stunning Pieces
Green Inspiration: Necklace Collare Green with Bracelet Monocromo Green Bambou.
Colored stones
Discover nine Bracelets:  Translucide, Marquise, and Bracelet Boa Long Emeraude.
Pearls Lover
Earrings World and Earrings Arabesque with a long Bracelet Boa Fancy.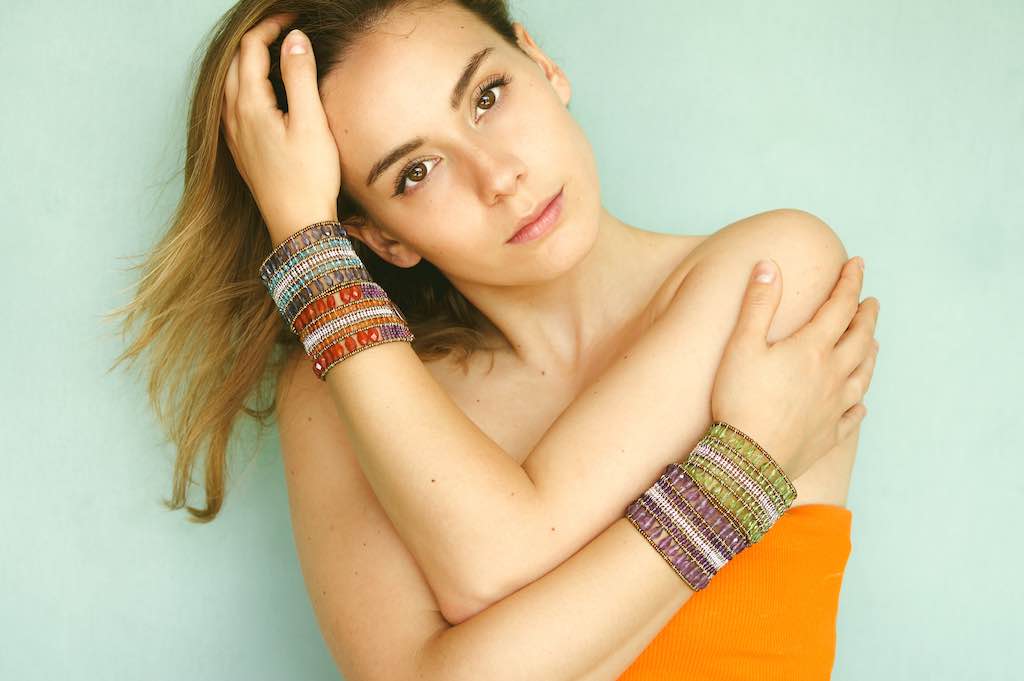 Ziio is precious because it is Handmade!
Every Ziio items is in fact entirely handmade with care.
We choose and design our materials to offer a very special and precious jewel, because we care about quality.
Original, specifically created by designer Elisabeth Paradon.
Authentic, thanks to the natural materials, especially sought after and coming from different continents.
Handmade, hands are passionately processing every single piece of jewelery for over 25 years.
Each jewel is indeed a unique object.
The jewel Ziio is surely intended for a  free woman.
She truly likes to think outside the stereotypes.
First of all, she prefers a ZIIO jewel for its originality, and its particular charm.
Ziio is the luxury accessible to all women, dressed in jeans and t-shirts or dressed for Opera.
"Ziio is unique as any woman who wears it"
Special Cufflink: great idea !
Besides, our Silver cufflink is removable: you can definitely adjust the bracelet to your wrist moving the cufflink.
How to adjust a Ziio bracelet?
Contacts:
customercare@ziio.eu
Warranty: 2 years
Made in Italy
"Ziio is unique as any woman who wears it"