RAJA Collection
Raja Collection, the inspiration
"Raja is a Sanskrit term meaning "king." Just as raja is the highest rank of the state, Raja yoga ranks highest among the four paths of yoga and is also called the royal path. Practice of Raja yoga helps one to achieve spiritual supremacy, which makes the practitioner the "king" of the mind and the world".
A collection that symbolizes the balance, wisdom and strength needed for inner peace.
Indeed, didn't André Malraux say:
"The 21st century will be spiritual or it won't be"?
André MALRAUX (1901-1976), La Légende du siècle (1972)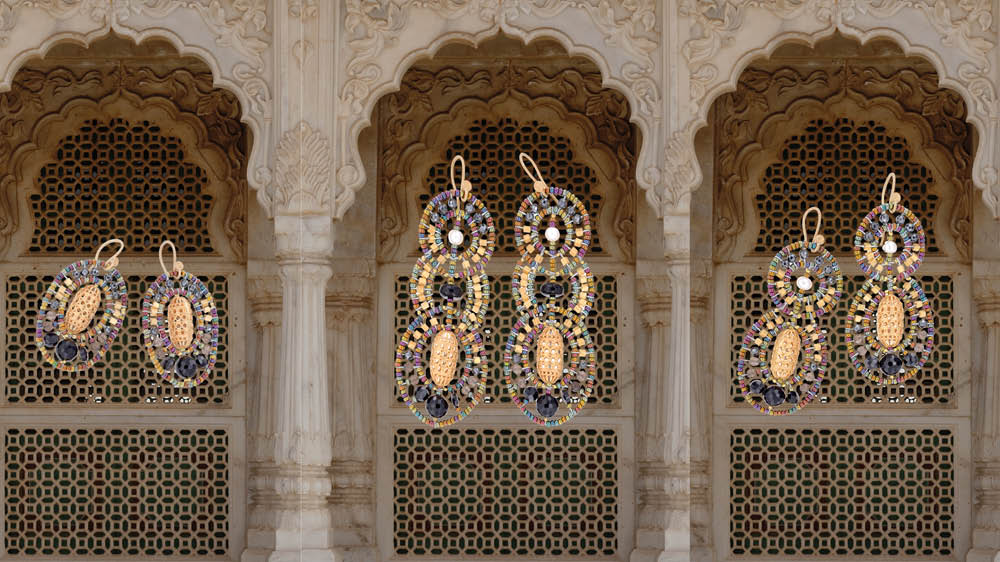 RAJA Presentation
A jewelry collection featuring large gold-plated brass filigree beads.All brass beads are hand made in India and carefully gold plated in Italy. 
The Raja collection is available in three colors: white, orange and black.
Earrings RAJA
Earrings Raja are available in three sizes, with one, two or three Raja elements. 
Bracelets RAJA
Bracelets Raja feature the three-element design while Bracelets Raja small have a single central element.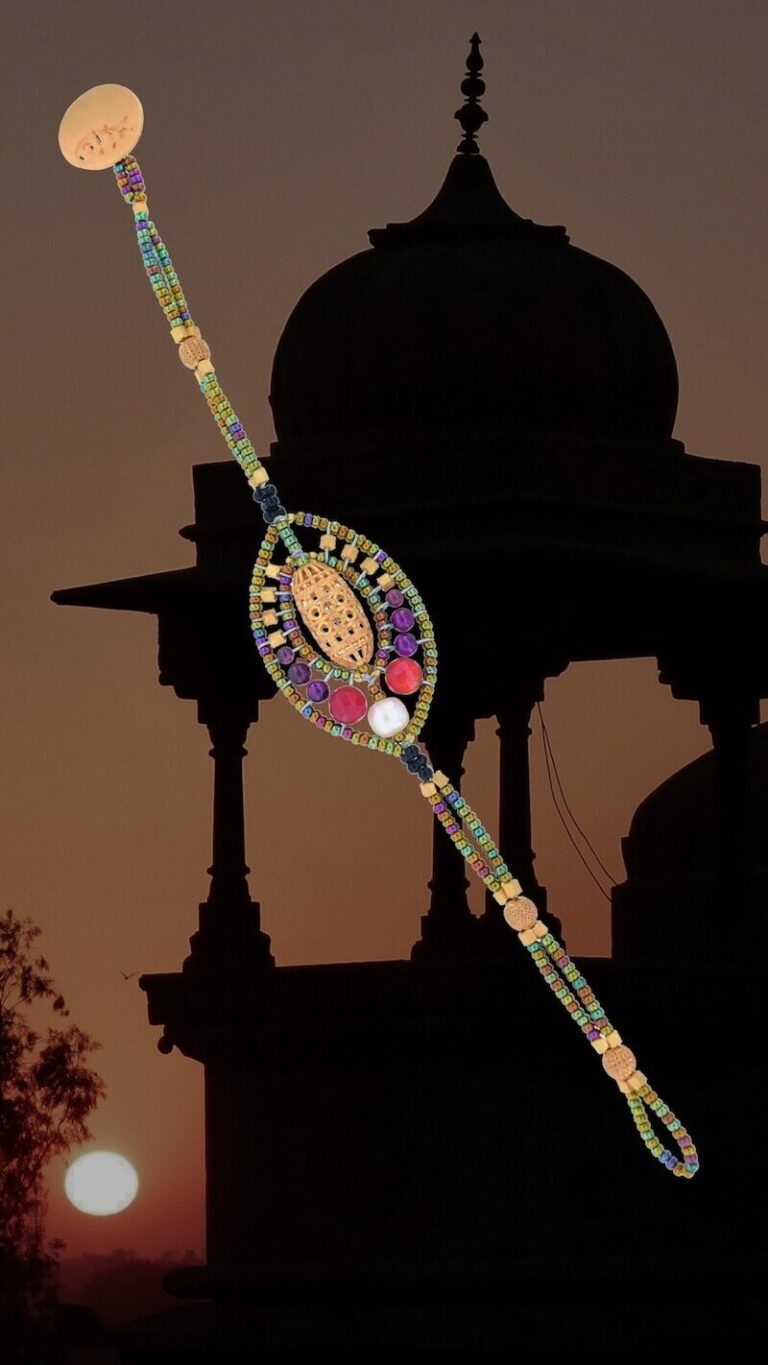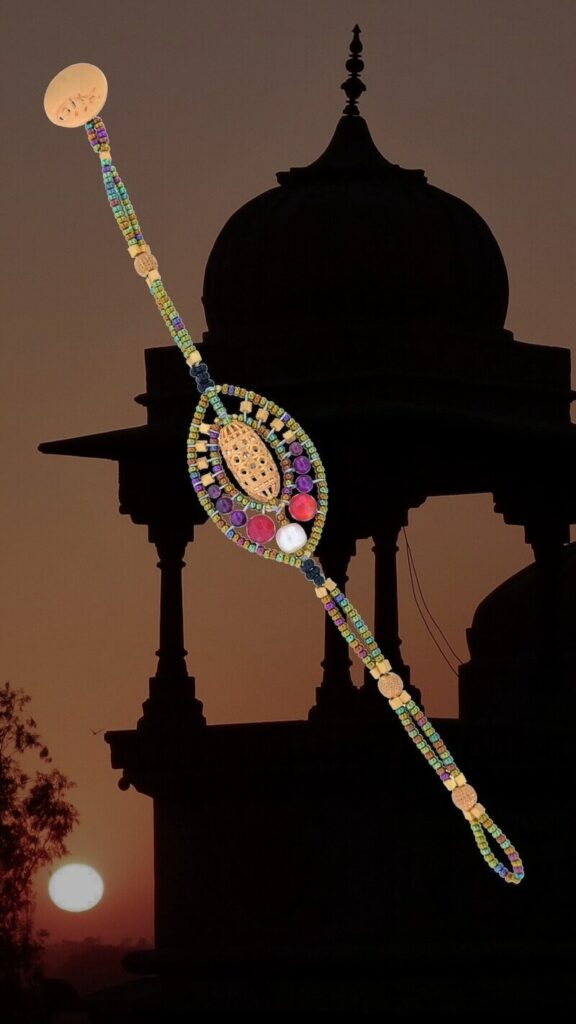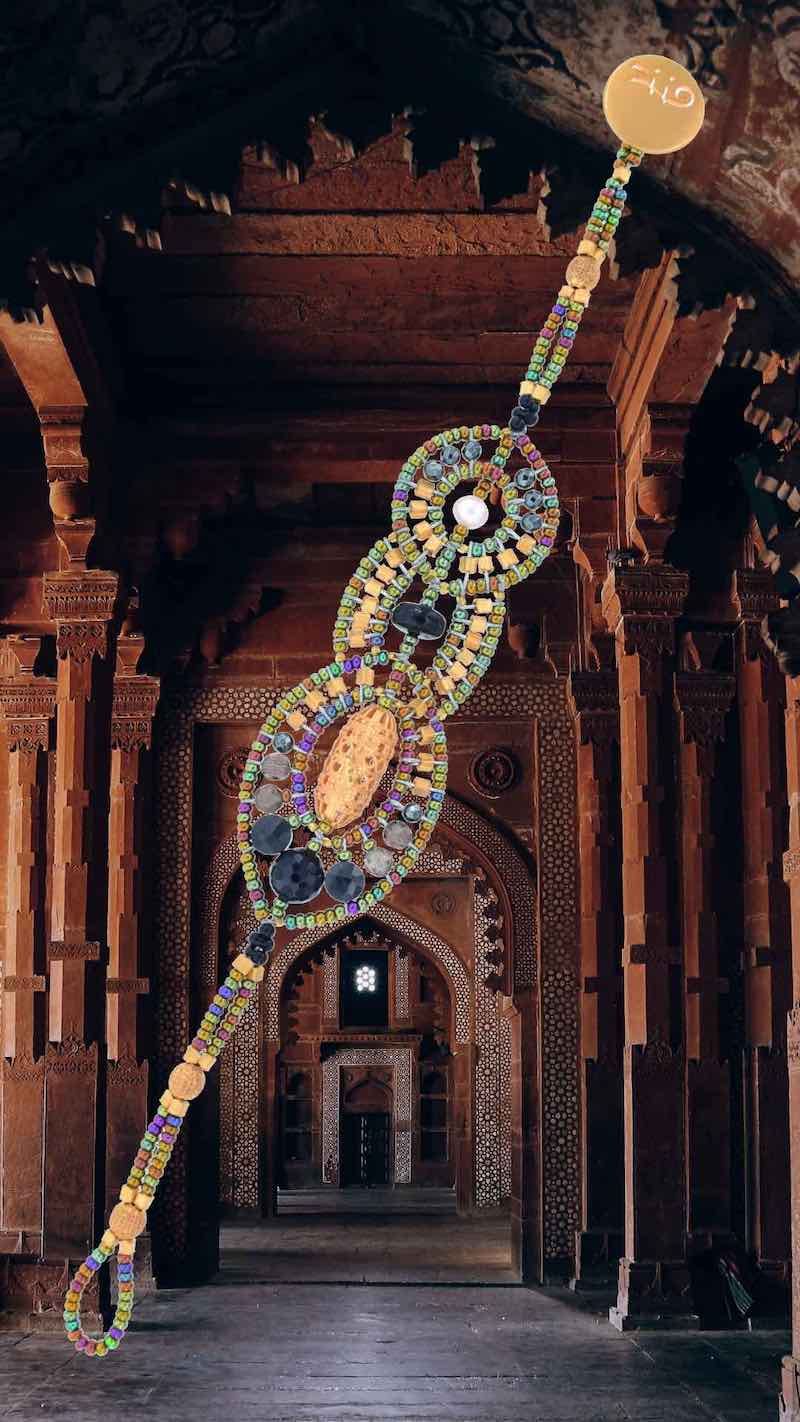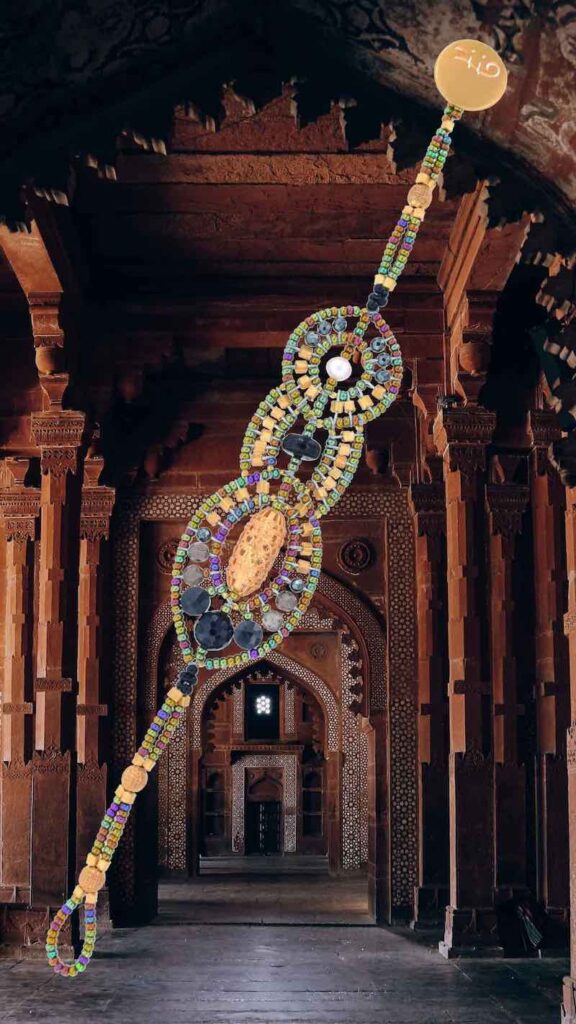 The necklace Raja Small consists of a thread of different stones and pearls , different  gold-plated brass beads, with the beautiful filigree bead at its center.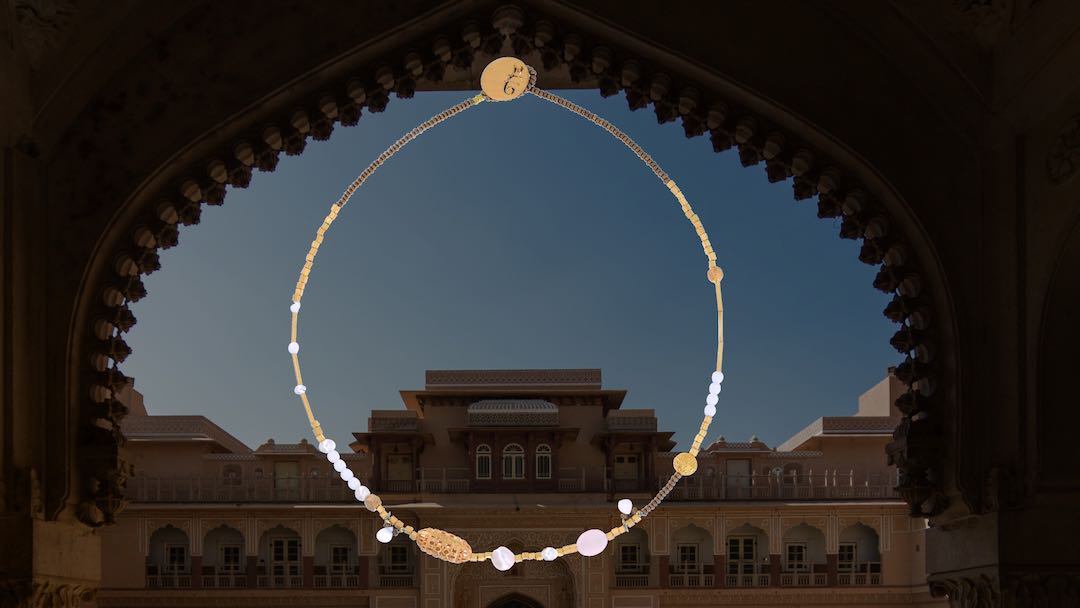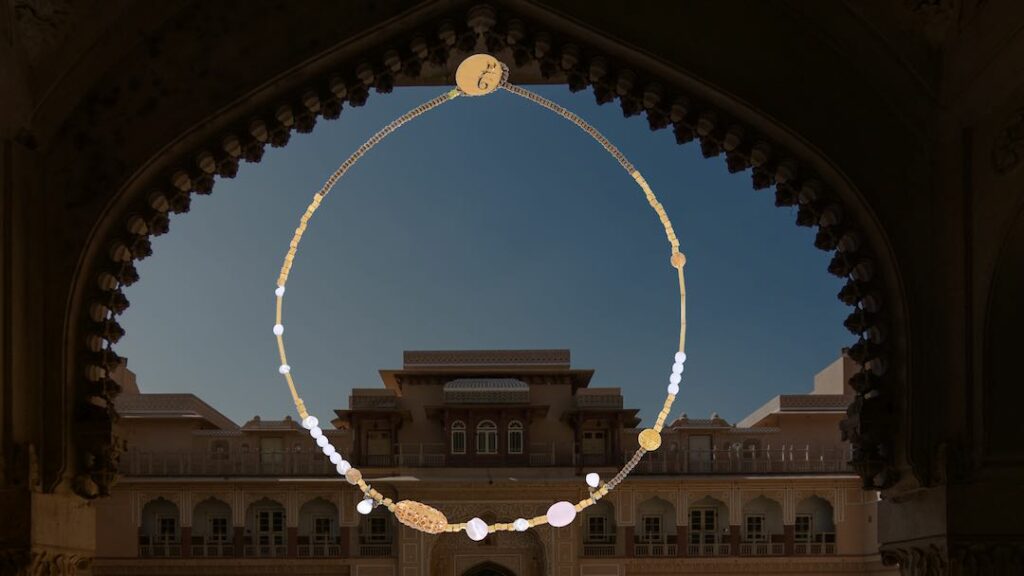 Necklaces RAJA
The necklaces Raja come in two sizes.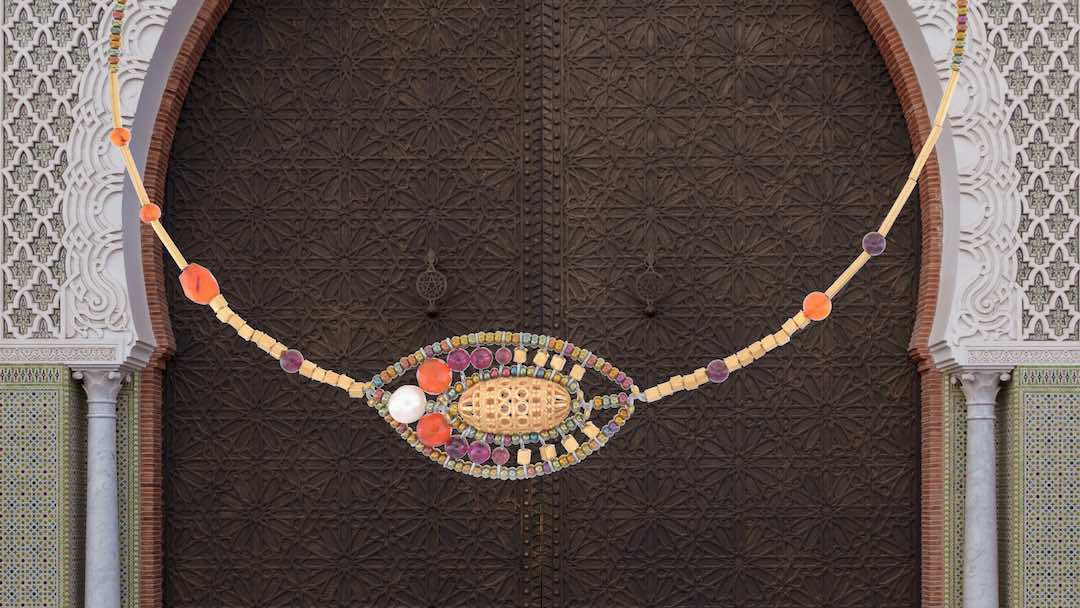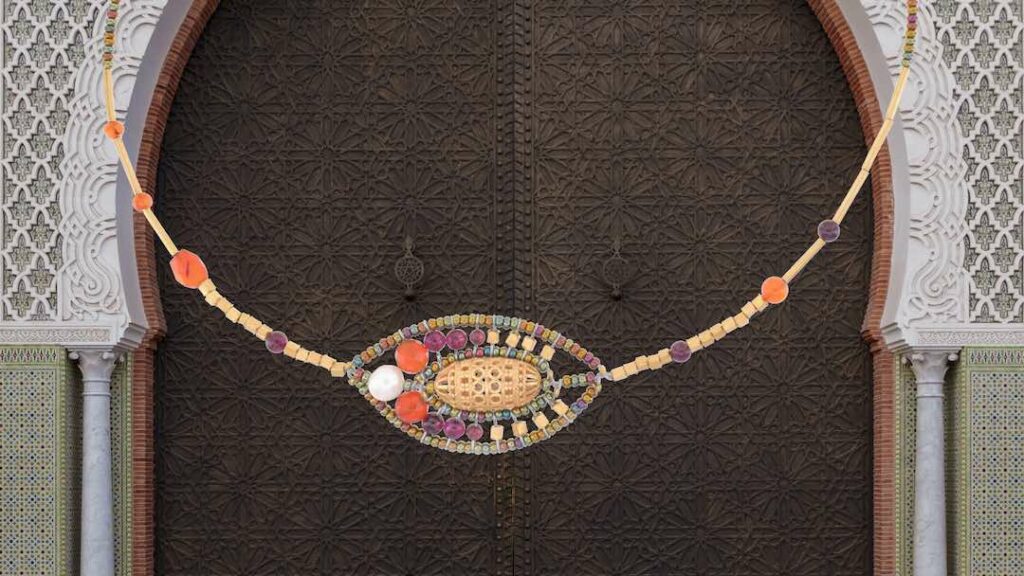 Necklace Raja features a thread of various stones and pearls in gold-plated brass, with a single Raja element in the center.