Zirco Jewels Collection
Essential and refined, for a sparkling look.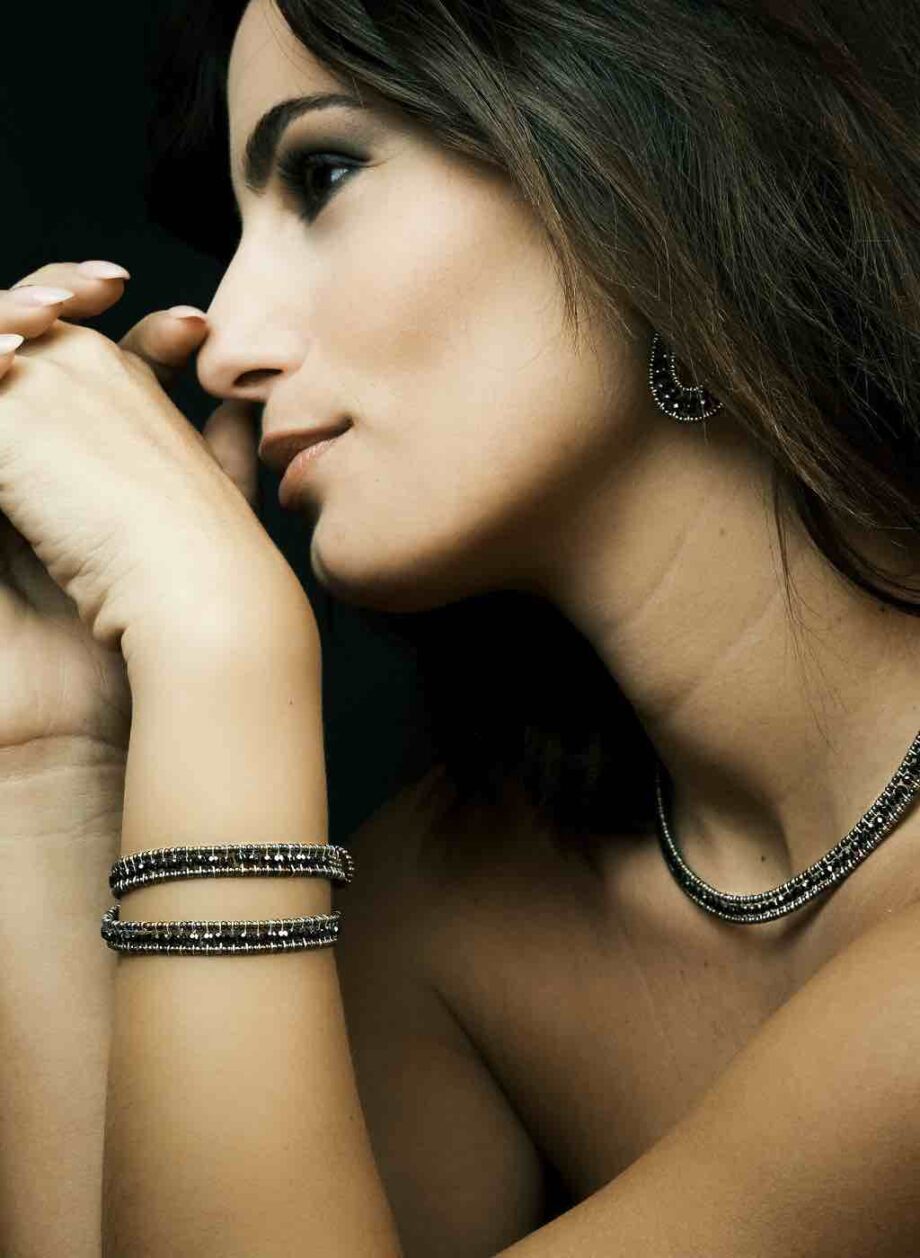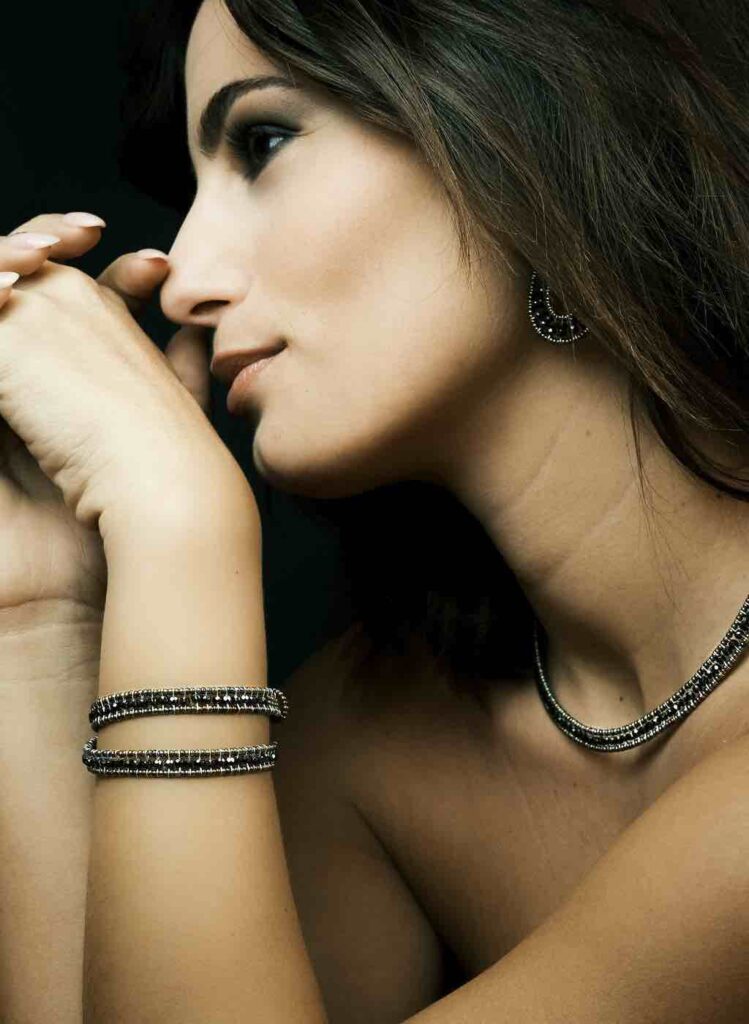 Zirco Jewels Collection:
Faceted Zirconia beads in seven different colors and three models.
The Necklace, GIRO style: A thin row of faceted zirconia, in a golden frame of Murano glass. Silver Button.
The bracelet Boa ZIRCONIA: wear it as a bracelet, wrapped around the wrist. Or, wear this linear row of faceted cubic zirconia around your neck, like a
chocker. Closing the jewelry, a lovely gold-plated brass cufflink, signed Ziio!
The Earrings Tabiz: A delightful drop earring. In the center, a facet stone matching the color of the Zirconia. The clasp is a silver stud signed Ziio.