SHINJU Azul by Ziio Jewels
Today, the Italian jewellery brand Ziio announces the imminent release of the new colour of the Shinju Collection: AZUL.

SHINJU AZUL
Shinju Azul  – A confident dive into life. Nature, the sea, the sun are the absolute values we desire. Freedom of movement, freedom of thought: Freedom, beckons to us, invites us to live, really!
The turquoise hue predominates, illuminated by pearls.  Keyword: Freedom Trust
A CREATIVE IDEA
Thanks to its symbolic potential, the language of illustration evokes an imaginary world full of poetry.
Ziio is proud to present the illustrations of Shinju Azul, an exclusive creation by a young Italian artist, Chloé Brenta, freshly graduated from the Brera Academy in Milan.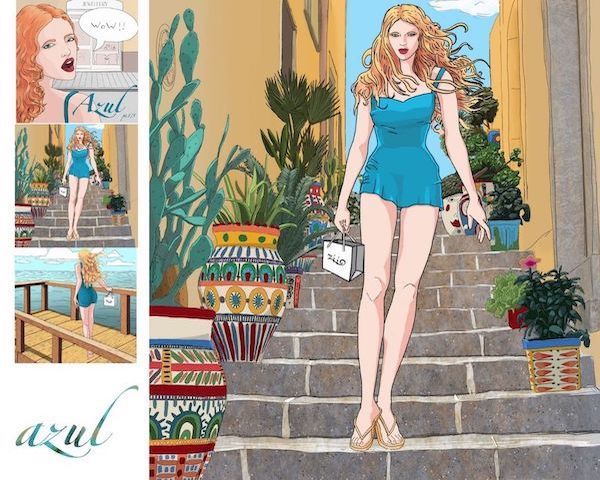 SHINJU : an evolving story
February 2021
The SHINJU Pearl collection was born in the midst of the pandemic. 
The designer created a delicate and reassuring collection.  The colour white, its luminous simplicity represented by the pearls, is combined with morganite, an evanescent translucent pink stone.
SHINJU Pearl is Essential
This mini-collection of nine pieces of jewellery brings together all our expertise to give women a piece of jewellery with a unique, original design.
Simply handmade, of course!
September 2021
The success of the Shinju Perle collection suggests that we enrich the Shinju universe with three new colours.
SHINJU Blue lapis lazuli  A very rich composition of blue stones: Lapis lazuli, Kyanite, Apatite iolite chalcedony.  Keyword: Depth – Intensity.
SHINJU Black -Pearl The pearls here are in harmony with the deep black of black onyx and spinel, and the deep red colour of garnets.  Keyword: Classic – Evergreen.
SHINJU Multi  Ziio loves color without setting  any limits.  Keyword: Rhythm – Eclecticism .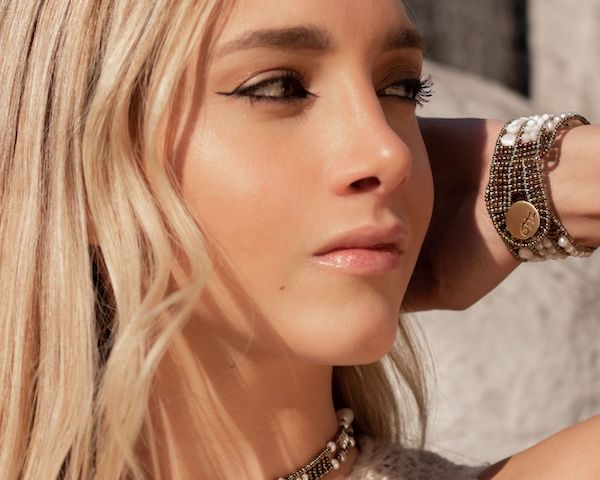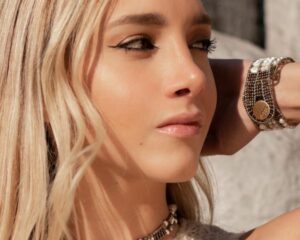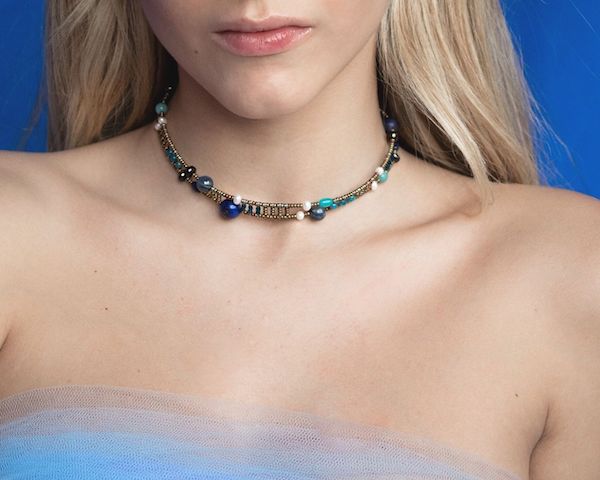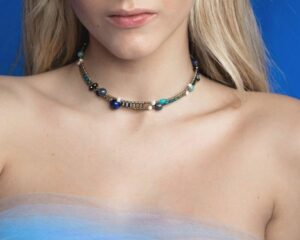 Who is Ziio?
"The Ziio brand was founded in the early 1980s by designer Elisabeth Paradon's refined creativity.
Her creations are the result of a rich imagination and careful research, developed through her passion for travel and knowledge of different cultures.
Each piece of Ziio jewellery has a strong identity, an exclusive style, and is unconventional.
Ziio jewellery is entirely handmade, with semi-precious natural stones, Bohemian glass and silver.
Ziio is on sale in the most prestigious jewellers in Italy and around the world.
We also sell our creations online. You can visit our website: Jewels-ziio.com
Ziio Jewels
+39 378 301 6314 WhatsApp
customercare@ziio.eu